BEST Christmas Card Competition winners revealed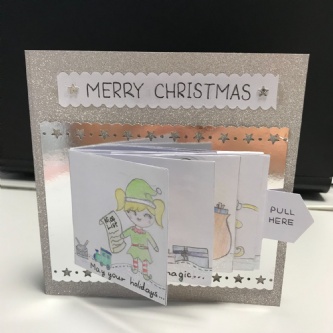 The winning entries in the BEST Christmas Card Competition have been chosen.
Dozens of pupils from across the trust got involved in the annual contest, with lots of creativity on show throughout the festive designs.
The judging panel – consisting of Chief Operating Officer Craig Smith, Communications Manager Chris Lennon and Operations Manager Alison Austin – faced tough choices in all four age categories, as well as picking just one to be an overall winner.
The winners were:
Nurseries-Year 2
Aleesha Gill, Gothic Mede Academy
Yasmin, St Christophers Academy
Years 3-6
Cameron Curie, Etonbury Academy
Years 7-9
Aurelia Lee, Robert Bloomfield Academy
Years 10-13
Alasdair Crookston, Samuel Whitbread Academy
Overall Winner
Charmaine Lee, Robert Bloomfield Academy
Charmaine – whose creative entry is pictured above – receives a £30 Amazon voucher, with the age group winners getting £15 vouchers each.
View all of the winning designs on our Twitter account @BedsSchTrust