A BEST Success Story – Campton Academy joins the trust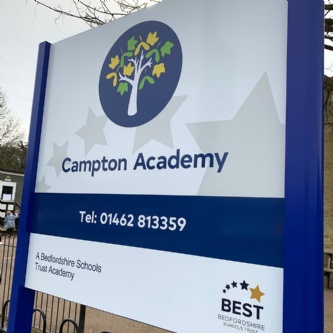 Continuing the series of success stories from across the Bedfordshire Schools Trust, which this time focuses on Campton Academy joining BEST.
This case study details the process that led to Campton Lower School becoming BEST's 10th academy in 2020, and looks into why the move was good news for the school and trust alike.
It delves into the wide-ranging work behind the scenes during the transition process, including the immediate impact of BEST's School Improvement team, and looks ahead to a bright future for the school, which includes exciting expansion and relocation plans.
The success story features interviews with Campton staff, including Interim Principal Sarah Fraher, as well as BEST Chief Operating Officer Craig Smith.
Download A BEST Success Story #2 – Campton Academy: A New School Joins BEST below.