New eras dawn at Langford Village and Pix Brook Academies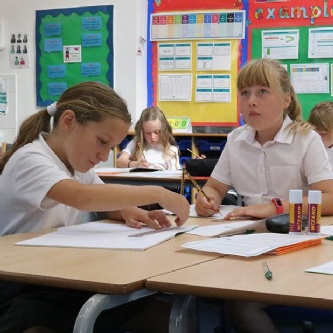 The start of the academic year has ushered in new eras at two BEST academies.
Langford Village Academy has converted to a primary school, and welcomed its first ever Year 5 pupils this week.
Meanwhile, Pix Brook Academy in Stotfold has embarked on the secondary education phase of its development, with a Year 7 cohort for the first time.
Langford's switch from lower to primary is part of the first phase of the transition to the two-tier model of education, within Central Bedfordshire Council's Schools for the Future programme.
The two Year 5 classes have started lessons in the main school building while construction of their permanent home – a mobile unit being built on the school playing field – is completed over the next couple of weeks.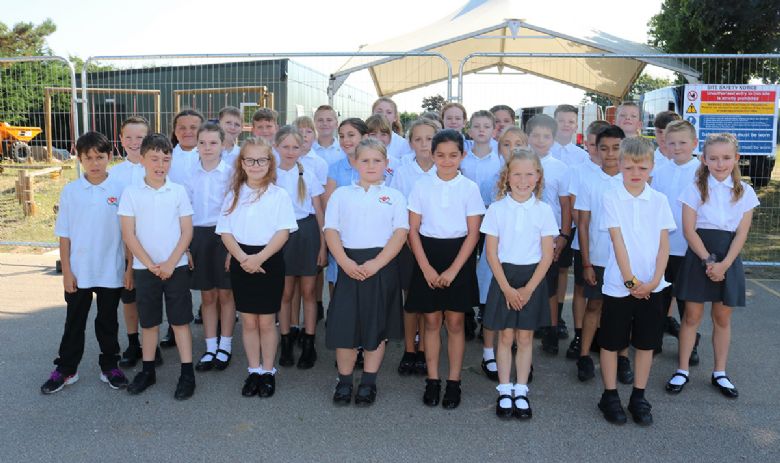 Principal Debbie Randall said: "I'm delighted to welcome our first cohort of Year 5 pupils. Most of them are familiar faces, having been with us in Year 4, but we have a few new children as well.
"They have settled straight back into school and are working hard and challenging themselves in all of their lessons.
"The children have also already had a 'WOW' day to introduce their topic of the Ancient Greeks. They came to school one day dressed in Greek costume and had the opportunity to join in with authentic dancing, food tasting and mythological storytelling."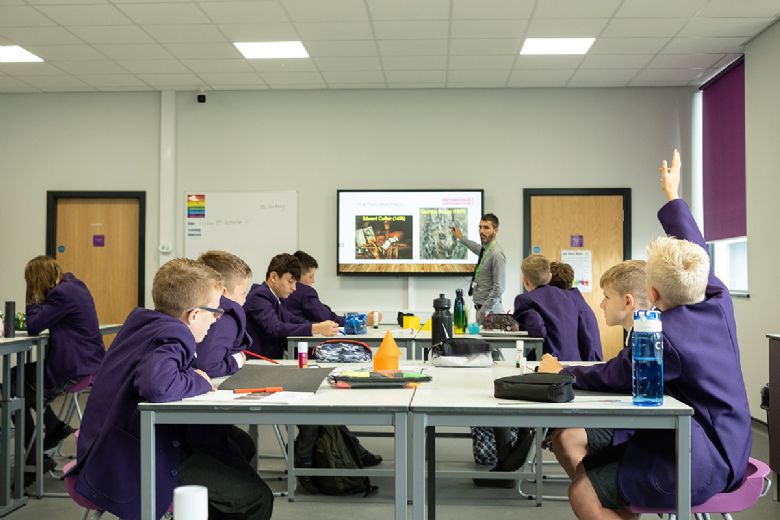 Pix Brook Academy Principal Steve Adams said: "Perhaps the most gratifying element to working in a school is seeing the relationship between the members of the school develop.
"We now have our first group of secondary age pupils in school. These young people are already very different from the new Year 5s they were when they joined in 2019.
"We now have a common experience and their ever-increasing maturity makes for the most interesting and surprising conversations. Young people are full of life and thoughts and as we work together it is amazing to see them grow.
"This is something I know all of us at Pix Brook are looking forward to seeing."
Pictures: Top, Year 5 pupils at Langford are already working hard in class. Middle, Langford Village Academy's first cohort of Year 5 pupils, standing in front of the mobile unit that will be their new classrooms once construction is complete. Bottom, Pix Brook Academy's new Year 7 pupils in one of their first secondary lessons.