National Apprenticeship Week: BEST and Partnership Education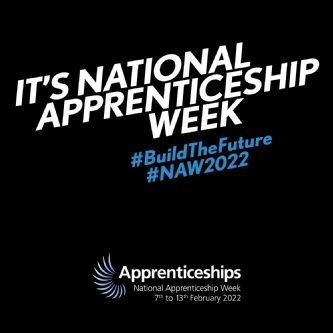 National Apprenticeship Week 2022 takes place from 7-13 February.
The annual awareness week is a chance to shine a light on the positive impact that apprenticeships make to individuals, businesses and the wider economy.
Below, we highlight three former BEST students who chose the apprenticeship route with our ICT provider Partnership Education, actually working back within our schools.
Oliver Staines and Nathan Fuller both finished their studies at Samuel Whitbread Academy and started working for Partnership Education in the summer of 2021.
They joined Kieran Gentle, who had made the same transition two years earlier.
Here are their stories: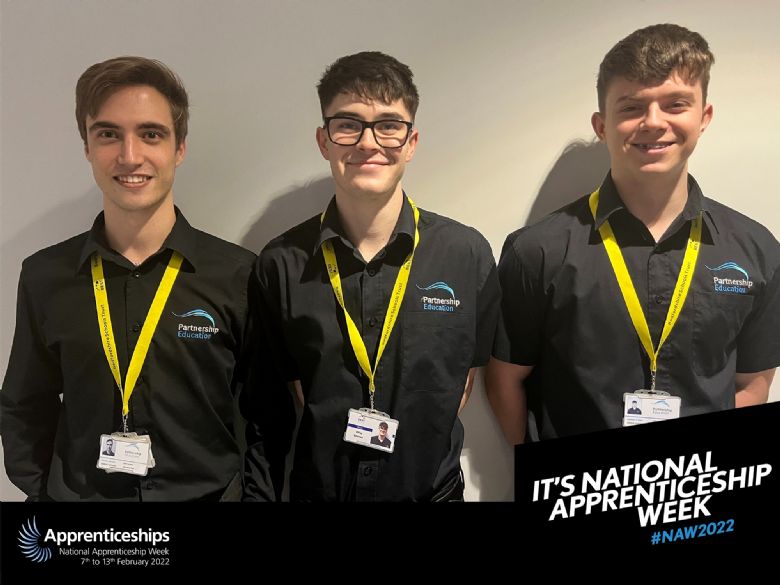 Nathan Fuller
After I had finished my A Levels, I was in search of an apprenticeship in the IT industry.
Partnership Education was able to fulfil that goal fully, by taking me on as an apprentice within their company, enabling me to obtain the qualification of Infrastructure Technician in the near future.
Every day is different at Partnership Education; it keeps me engaged and eager to learn more about this industry.
It is very enjoyable and rewarding: everyone is extremely supportive and never hesitate to offer their skills and knowledge to assist me in my learning.
I currently work within BEST, and I couldn't be happier. Every staff member I have met and helped is very friendly and it is a pleasure to offer IT management services to them.
I have been given the opportunity to chase my career goals and challenge myself by tackling new tasks and problems every day, to broaden and strengthen my skill set and gain more experience in this industry.
Oliver Staines
The transition from student to member of staff was made very easy at Samuel Whitbread Academy with the help of my colleagues at Partnership Education.
From the day I started, everyone at Partnership Education was very informative and clear in what my roles were and the correct procedures to do when supporting schools with their IT difficulties.
This made the transition so much easier as I knew what I was doing and where to go to ask for help if I was ever stuck – and makes learning so much easier as I can learn what I need to do for the future if I face the same issue again.
I am really enjoying my time at Partnership Education as I am learning so much so quickly and the people I work with are so friendly and supportive.
Kieran Gentle
Before I became a Partnership Education apprentice, I did work experience with them. I wasn't too sure which route to go down – digital marketing, support or cyber security – I just knew I wanted it to be IT related.
Working with the IT guys showed me how much work is put into running a school network and it was much more interesting and more complex than I ever imagined it to be.
Partnership Education employed me as an apprentice in 2019, since then I gained a distinction in my apprenticeship and am now working as a technician working with BEST, supporting the teachers who taught me.
I couldn't have asked for a better apprenticeship with better people. I'm still really enjoying it and it's also opened up so many opportunities for me for the future.
* Find out more about everything to with apprenticeships at apprenticeships.gov.uk