Pix Brook Academy 'overwhelmed' by community response to Ukraine appeal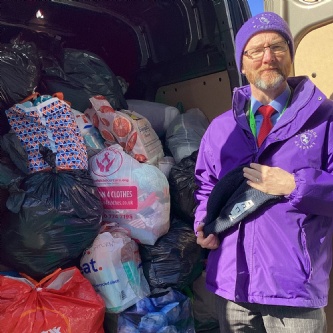 Pix Brook Academy has been "overwhelmed" by the generosity of its school community after launching an urgent appeal to help the people of Ukraine.
The school joined forces with Stotfold-based charity The Need Project to collect essential items, such as clothes, toiletries and children's toys.
By Monday morning (7 March), the school hall was filled with cardboard boxes and carrier bags crammed with donations – ready for a lunchtime pick-up by charity volunteers.
The items will now be taken over to Poland by lorry, to help refugees who have crossed the border into that country to escape the war.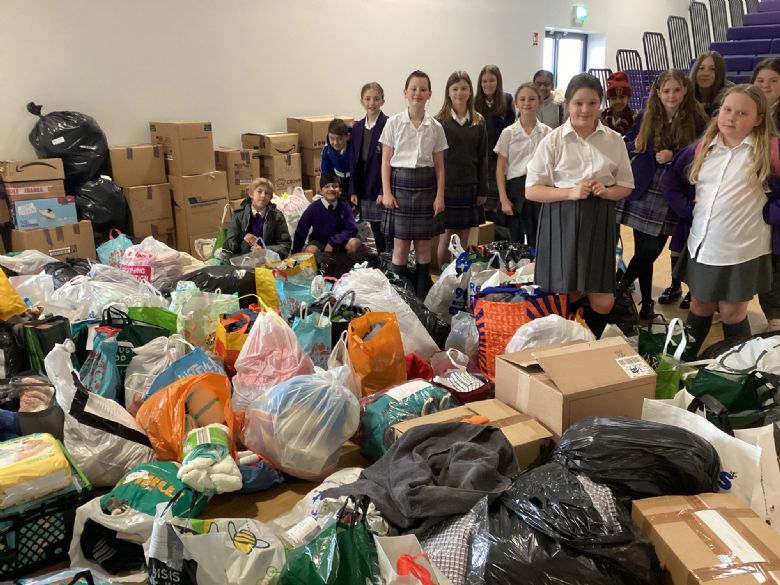 More than two million people have so far fled their homes in Ukraine for neighbouring countries as the Russian invasion intensifies.
Principal Steve Adams, pictured top, said: "It is truly remarkable to see such generosity from the Pix Brook community. Parents have gone above and beyond in their response to the appeal to help.
"What started as a simple question in school about what we might do has culminated in support from The Need Project and an overwhelming desire from our community to try to support the people of Ukraine."