New leadership appointments at Robert Bloomfield Academy
We would like to announce a new leadership structure at Robert Bloomfield Academy which will be in place when Principal Sam Farmer departs in the summer.
Colin Marshall, who is currently Senior Assistant Principal at the school, has been appointed Vice Principal, effective from Easter.
He will also be interim Head of School from September and be supported by Etonbury Academy Principal Ian Evason as interim Executive Principal.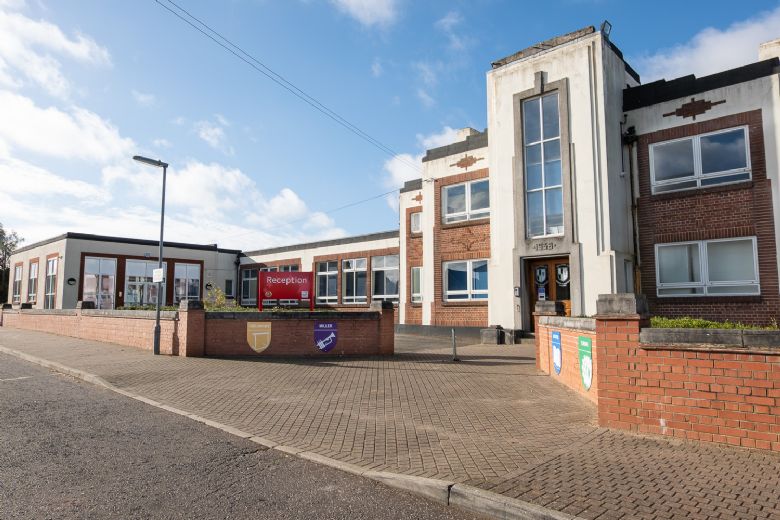 Mr Marshall has a wealth of experience having worked at Robert Bloomfield since 2009 and has held many positions of leadership, including Head of Year and Assistant Principal.
Alongside his work within BEST, including more recently working at Samuel Whitbread Academy, he has supported other school senior leaders through Challenge Partners and has taken a lead role in a KS4 access project at Wadham College, part of the University of Oxford.
Mr Marshall said: "I am delighted to be taking on this new role at Robert Bloomfield. I have been fortunate to work under, and learn from, some fantastic leaders over my time here and I am excited about what the future holds for our school and community moving forwards."
Chair of Governors Craig Smith said: "Governors are delighted with these appointments and are confident that Colin and the new SLT, that we will have in place for September, ensures Robert Bloomfield will have strong leadership in place going forward."
As Executive Principal, Mr Evason will oversee the strategic leadership of both Robert Bloomfield and Etonbury.
Mr Farmer, who will be leaving Robert Bloomfield after four years as Principal, said: "We are delighted that Mr Evason has taken this role and I look forward to working with both him and Mr Marshall to ensure a seamless transition in the summer term."