Leadership
Leadership at BEST
We want all of our academies to provide an outstanding education. The leadership team brings a wealth of experience to take the BEST schools and nurseries from success to success. Since the trust began, the schools and nurseries have continued to grow and develop, making the educational journey easy for every age group.
View the BEST Governance Structure below or click here to view full size.
BEST Governance Structure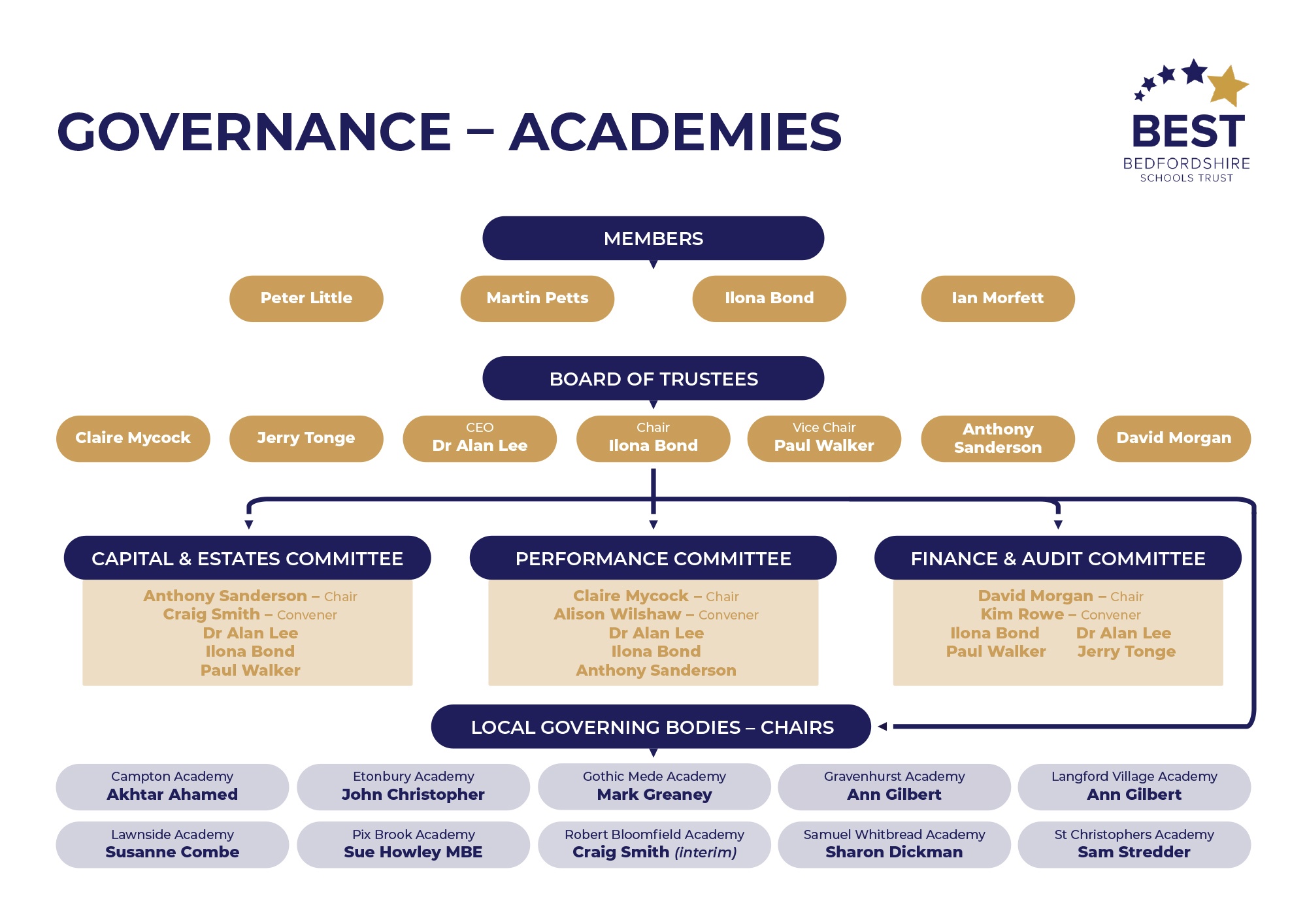 View the profiles of the leadership team at BEST by clicking the categories below.